Why Hire a Private Educational Counselor?  
Why do you need ACT/SAT test preparation tutoring?
"Getting a good education is the single most important thing you can do for yourself."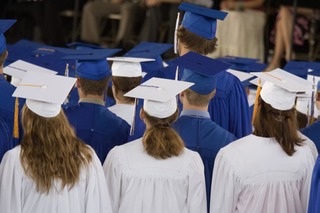 Finding the right college will get you there.

The carefully planned high school career and good college planning are not simply effortless, one-step affairs. These are actually small pieces of your early life which ultimately affect your future life in many ways.
The importance of a timely, organized, personalized educational plan whether you are entering high school, choosing your college, deciding whether to transfer from one college to another, thinking about a boarding school alternative, or embarking upon your graduate school or professional school process, cannot be over emphasized.
I want you to know about the power of an informed decision, and the life changing results which can come from a sound, organized, well-developed and well executed plan.
Educational decisions...what college, which boarding school, which study abroad program, which professional school, are often made with insufficient information or planning. This is most often due to inadequate information about appropriate programs, last-minute applications, or not following a thoughtful, organized, timely process. An investment made in properly assessing a child's interest and aptitudes, when conducted in the context of an organized, step-by-step plan, which results in a richly detailed, thoughtfully developed college or professional school application, can yield important life-changing results long after graduation.
I also offer, through my partner and daughter, Eden Rue, Ph.D., the opportunity for comprehensive ACT and SAT tutoring as well as various subjects in the sciences and Spanish. In addition, I offer the option of abilities assessment using the Highlands Ability Battery test.  Studying the pattern of abilities that are areas of strength for an individual reveals important clues as to the kinds of learning environments, academic subjects, and potential careers that are well-suited to build on those aptitudes.  Matching these innate strengths with the academic programs and campus resources of college is key for successful college counseling.
Because natural abilities are 'hard-wired' and do not change once they've developed, the Highlands Ability test is a one-time investment in guiding the student throughout his or her life work.  It tells them more about themselves than their grades or test scores.  Please visit collegeandcareersolutions.com for more information.